About SeaPort-e
SeaPort-e is the Navy's electronic platform for acquiring support services in 22 functional areas including Engineering, Financial Management, and Program Management. The Navy Systems Commands (NAVSEA, NAVAIR, SPAWAR, NAVFAC, and NAVSUP), the Office of Naval Research, Military Sealift Command, and the United States Marine Corps compete their service requirements amongst 2400+ SeaPort-e IDIQ multiple award contract holders. The SeaPort-e portal provides a standardized, efficient means of soliciting offers from amongst the diverse population of large and small businesses and their approved team members. All task orders are competitively solicited, awarded and managed using the SeaPort-e platform. Since nearly 85% of its contract–holders are small businesses, the SeaPort-e approach to acquiring services provides opportunity that fuels the Nation's engine of job growth.
Contacts
Strategi SeaPort-e Program Office

Phone: 240.455.4918
Email: seaport-e@strategi.com
Contract Information
Contract Number:  N00178-16-D-9047

Functional Areas:
Research and Development Support
Engineering, System Engineering and Process Engineering Support
Modeling, Simulation, Stimulation, and Analysis Support
Prototyping, Pre-Production, Model-Making, and Fabrication Support
System Design Documentation and Technical Data Support
Software Engineering, Development, Programming, and Network Support
Reliability, Maintainability, and Availability (RM&A) Support
Human Factors, Performance, and Usability Engineering Support
System Safety Engineering Support
Configuration Management (CM) Support
Quality Assurance (QA) Support

IA, IS and IT Support
Inactivation and Disposal Support
Interoperability, Test and Evaluation, Trials Support
Measurement Facilities, Range, and Instrumentation Support
Logistics Support
Supply and Provisioning Support
Training Support
In-Service Engineering, Fleet Introduction, Installation & Checkout Support
Program Support
Functional and Administrative Support
Public Affairs and Multimedia Support
Zones: Zone 2: National Capital, Zone 4: Gulf Coast
Contract Details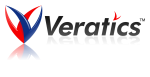 Veratics is a Service Disabled Veteran Owned Business (SDVOB) software development focused company with experience in the Veteran's Administration, Military Health, and Defense Health Agency.  Veratics provides Agile software development services and has a track record of success on government software projects.

No Task Orders have been awarded at this time.

Strategi's innovative management approach to quality assurance and control is an integral part of our mission to harness the collective attributes, skills, and experience of our management team, Subject Matter Experts (SMEs), individual contributors, and subcontractors working in support of the SeaPort-e contract. Strategi's Quality Management System (QMS) is predicated upon the use of outcome and output measures as well as process metrics. Outcome measures compare a program result or activity to its intended purpose. We define outcome as a statement of the Navy's expectation of the mission-related results Strategi will provide in a particular area.

Strategi's output measures provide the immediate result of a value-added process or activity and are expressed in quantitative or qualitative terms. Output measures define the Navy's quality requirements and expectations and are provided for Strategi's use as direct inputs into our Quality Control (QC) system.

Quality requirements are captured as part of the management lifecycle and are implemented into the general production schedule. Strategi evaluates deliverables and determines quality control processes and actions necessary to ensure high quality services. These processes are captured in our project and task management planning process. As Strategi schedules individual tasks, an integrated master schedule is created to delineate the inspector for the final product. The schedule of activities identifies the quality control activities, assigns responsibilities for these inspections and tests, and specifies the reporting format. After the capture and analysis of the results, Strategi identifies any deficient activities and processes and takes the appropriate actions to correct them. Corrective actions may include additional training, improved process, better communications, and/or more management scrutiny. Following resolution, the lessons learned are incorporated into the QCP for future actions. The foundation of Strategi's Quality Management Program is based on prevention rather than correction. Every step possible is taken to avert errors, omissions, discrepancies, and deficiencies. Strategi's goal is to achieve the highest quality standards at the most efficient and economical level consistent with the project's goals and objectives.